Monthly Archives:
January 2015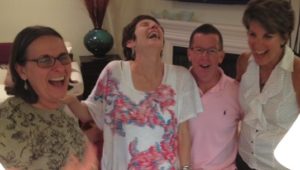 Charlie Chaplin once said, "A day without laughter is a day wasted." I couldn't agree more. In this often oh-so-serious world, we need to find opportunities to take things (at the very least, ourselves) a little less seriously.  Laughter is good for the heart. It's good for the head. It's good for the soul.

Here's what research tells us:



Laughter relaxes the whole body. A good, hearty laugh (I like to call it a "belly laugh") relieves physical tension and stress, leaving your muscles relaxed for up to 45 minutes.


Laughter boosts the immune system. Laughter decreases stress hormones and increases immune cells and infection-fighting antibodies, thus improving your resistance to disease.


Laughter triggers the release of endorphins, the body's natural feel-good chemicals. Endorphins promote an overall sense of well-being and can even temporarily relieve pain.


Laughter protects the heart. Laughter improves the function of blood vessels and increases blood flow, which can help protect you against a heart attack and other cardiovascular problems.


In addition to these physical and emotional benefits of laughter, there are also cognitive and social benefits.  Humor and laughter contribute to increased creativity, improved problem solving, enhanced memory and increased ability to deal with stress.  They also strengthen bonds with family and friends, increase attractiveness to others, and contribute to happier marriages and closer relationships.

And you might also be interested to know that while you are laughing you are burning calories! A researcher from Vanderbilt University conducted a small study in which he measured the amount of calories expended in laughing. It turned out that 10-15 minutes of laughter burned 50 calories.

But perhaps the best testimony for laughing comes from those who have spent their lives helping us derive the benefits of a chuckle, a chortle, a guffaw, a giggle, a cackle, a crack up, a smile, and a big ol' belly laugh.  Here's what a few of them have said….

"Laughter is an instant vacation." – Milton Berle

"We need more kindness, more compassion, more joy, more laughter. I definitely want to contribute to that." – Ellen DeGeneres

"If love is the treasure, laughter is the key." Yakov Smirnoff

"The human race has one really effective weapon, and that is laughter." – Mark Twain

"If Heaven exists, to know that there's laughter, that would be a great thing." – Robin Williams

"A wonderful thing about true laughter is that it just destroys any kind of system of dividing people." – John Cleese

"Live by this credo: have a little laugh at life and look around you for happiness instead of sadness. Laughter has always brought me out of unhappy situations." – Red Skelton

Till next time…keep laughing,

Karen

Health, Life, Work-life balance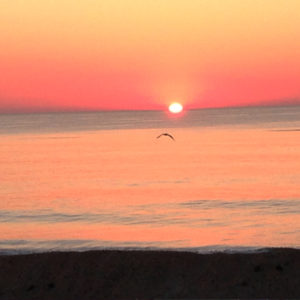 "Wherever you are, be there. If you can be fully present now, you'll know what it means to live." – Steve Goodier

January is the month when typically we reflect on the past year and make plans for the New Year. What did we learn from 2014? What can we do better, more of, differently in 2015? A very valuable exercise, indeed. But here's the thing. Once that's done and our goals are in place, we often spend so much time focused on how we'll improve tomorrow that we forget to appreciate today.

Have you ever gotten to the end of a week and thought, "Whoa, this week is a blur, did I miss something?" Most likely, you did. Because you didn't take time to, well, "capture the moment." Think of all the magical moments you're missing because you're so focused on that next meeting, your quota for the quarter, or some other future event. That even carries over into our personal lives, where our calendars and personal devices are crammed full of social, family and personal development activities. And managing our connected futures seems to take our constant attention. Look around a crowd of people anywhere – what are 99% of them doing?

I've declared 2015 "The Year of Being Present", and I invite you to join me. Here are 5 ways to do it.



Pay more attention to the little things. A sunrise, a smile from a stranger, your child's latest discovery, a "thank you" from someone you helped or coached.


Listen. Really listen. Too often we are forming our response or thinking of other things when someone is speaking to us. Be in the moment and focus entirely on them. You will be amazed at what you'll learn, and how good you'll make them feel.


Figure out what ignites your soul and do it. Often. Schedule it. Capture it. Repeat it.


Say "thank you." Always. We seem to run through our days so quickly that we forget to stop and say "thank you" to those who have helped in some way, or given advice, or shown a kindness. Be specific, and if possible, do it in person.


And most importantly, have at least one belly laugh, every day. Laughter is an incredible stress-reliever and healer. And so powerful when shared. DO NOT miss the moments of laughter.


I'd love to hear your ideas about how to be more in the moment.

Here's to an incredible and "Present" 2015!

Till next time,

Karen

Jersey shore, Life, Uncategorized